Founders
Academics Review was founded by two independent professors of food-related microbiology, nutritional, and safety issues on opposite ends of the planet: in rural central Illinois, and in urban Melbourne, Australia. Bruce M. Chassy, Ph.D., and David Tribe, Ph.D., are two of the most widely recognized experts in the world on how plants grow, and the resulting effects plants, as foods, can have on human health.
Dr. Chassy is a professor of food microbiology and a professor of nutritional sciences at the University of Illinois at Urbana-Champaign.  He received his B.A. in chemistry from San Diego State University, and his Ph.D. in biochemistry from Cornell University.  Dr. Chassy previously worked as a research chemist in the U.S. National Institutes of Health's National Institute of Dental Research, and he has served as a member of the U.S. Food and Drug Administration's Food Advisory Council, and as a councilor and a member of the executive committee for the Institute of Food Technologists.  He has been a Fulbright Scholar and has served as an NIH visiting professor.  Dr. Chassy was head of the Department of Food Science and Human Nutrition at the University of Illinois from 1989-2000, and he served as an Assistant Dean in the College of Agricultural, Consumer and Environmental Sciences from 2000-2009.
David Tribe, Ph.D.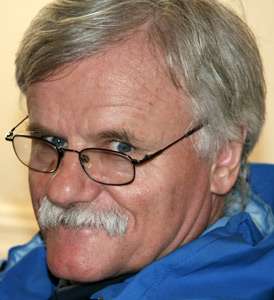 Dr. Tribe is a senior lecturer in food science, food safety, biotechnology and microbiology in the Department of Microbiology and Immunology at the University of Melbourne, Australia.  He received his B.Sc. in biochemistry and chemistry and a Ph.D. in applied molecular genetics at the University of Melbourne.  Dr. Tribe's current research focuses on food risk analysis and management, with a particular emphasis on the risks of microbes in food and epidemics caused by bacterial pathogens.  He has been active in the Australian Society for Microbiology, and he previously served as vice-president and as a member of the Council of Directors of the Australian Biotechnology Association.