Reviewed Content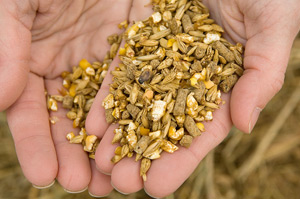 In this section we organize and present content evaluated against peer reviewed and published findings by academics whose expertise in in the field of presented claims.   We review books, movies and other publications which seek to further advocacy goals using unfounded claims mis-attributed to scientific findings.  Examples you can find in our reviews include:
Genetic Roulette is Jeffrey Smith's second self-published book in which he rants against biotech agriculture. In it, he details 65 separate, "documented" claims that the technology causes harm in a variety of ways. Click here to see each of those claims – referred here as Myths — stack up against peer-reviewed science.
In 2012 Smith collaborated with Lisa Oz and  turned his book into a movie promoted as part of a campaign in support of mandatory labeling of GMOs.  In his movie, Smith  explains how a mandatory labeling initiative in California (called Proposition 37) will create a tipping point for food companies and result in a ban on the use of biotechnology in all agricultural food production in the United States.  In October of 2012 Smith appeared on the Dr. Oz Show to promote the claims made in his film.  Details of his appearance along with comments from academic reviewers can be found here. 
Additionally, we offer a glossary of important terms found throughout our site, which you may view here.  You can navigate to other reviewed content from the content link at the top of this page.
If you have content you'd like to recommend we review, please share it with us using the comment form below.